The Oasis is an autonomous vehicle concept laden with cutting-edge tech. It features an Augmented Reality Windscreen and front wheels which can turn on their own axis, enabling the car to navigate incredibly tight turns and squeeze into parking spaces. Perfect for the urban jungle.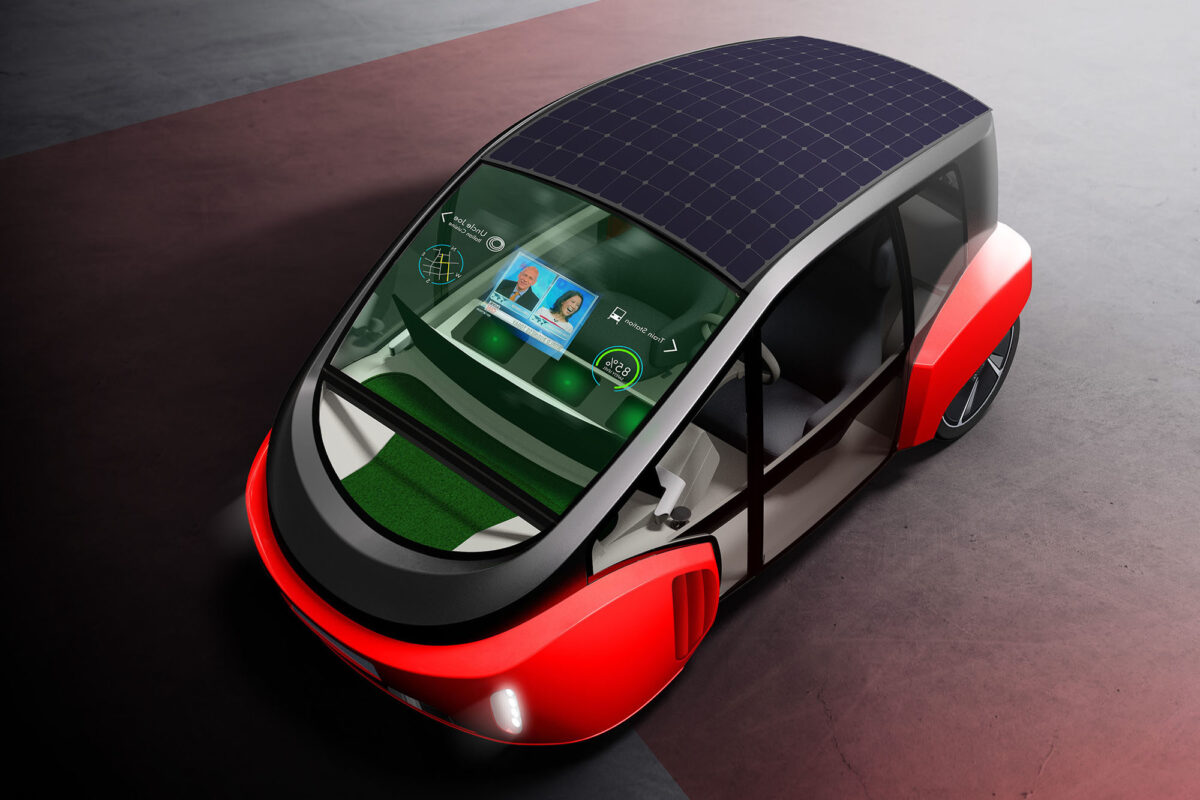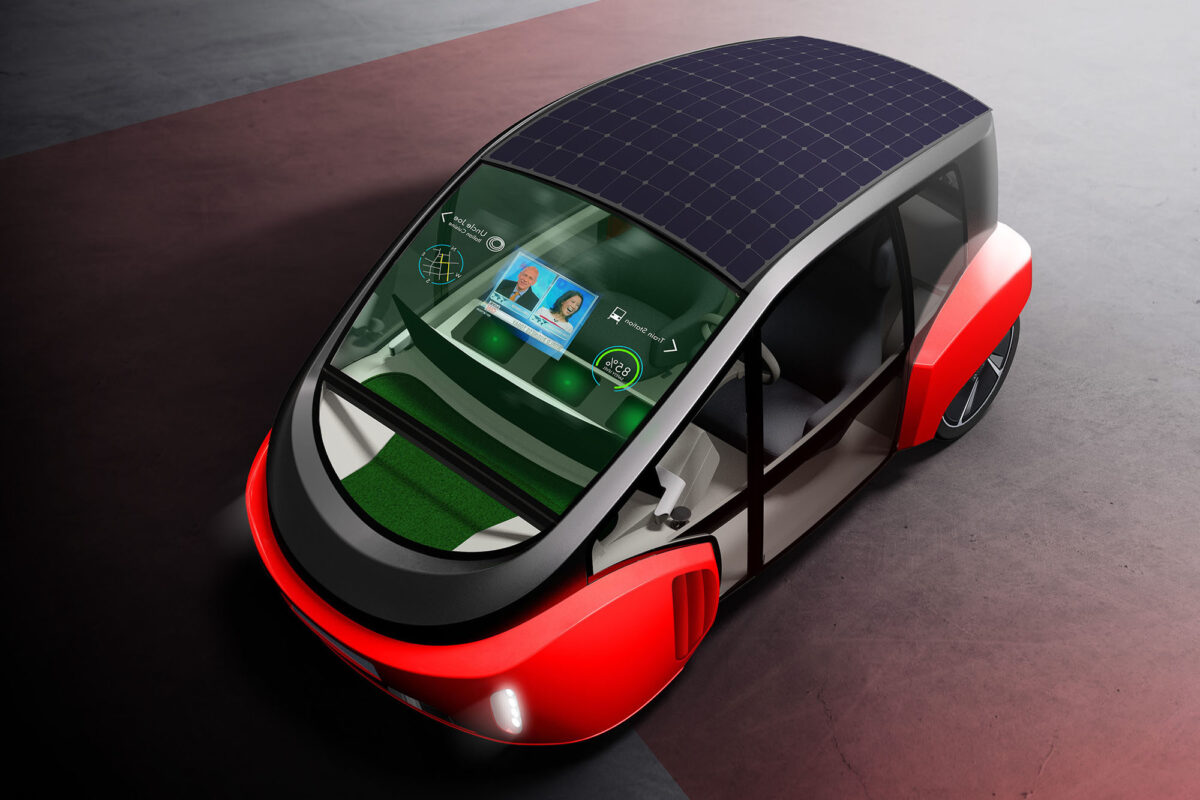 The ZF Intelligent Rolling Chassis achieves an incredible 75deg turning angle
The shape of the Oasis was designed around it's technical innovations. As the vehicle can rotate on it's own axis, the front shape is very rounded to compliment the sideways movement, while the roof-line was shaped around the Augmented Reality Windscreen. Thanks to it's electric drivetrain, the Oasis package was designed to maximise interior space. The open floor combined with the full-glass doors creates a space which resembles more of a living room than an automotive interior.