The Etos is a self-driving hybrid sports-car concept. Designed with the intent of having a clean and simple exterior and interior designed to accommodate the latest in interactive technologies.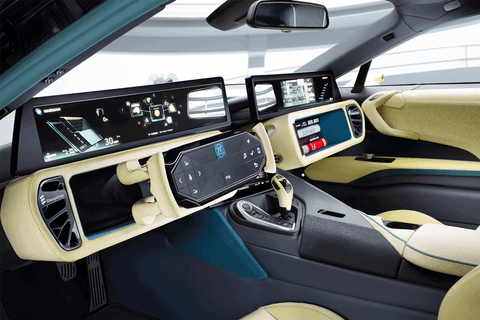 Retracting steering wheel switching to self-driving mode
A simple design to incorporate the unconventional. The Etos explores the relationship between autonomous technology and the sports car experience. As the folding steering wheel retracts into the dashboard, telescopic screens come out to meet the occupants. One of the most distinguishing features of the Etos exterior is the drone-pad followed by the aerodynamic trailing edge reminiscent of classic Group 5 race cars.