Grillo is portable barbecuing reinvented. Just like an umbrella, it springs open in one simple movement and is ready to go. Thanks to it's innovative fire hammock and a flexible grilling surface the Grillo is able to collapse into it's slender case and be slung over the shoulder.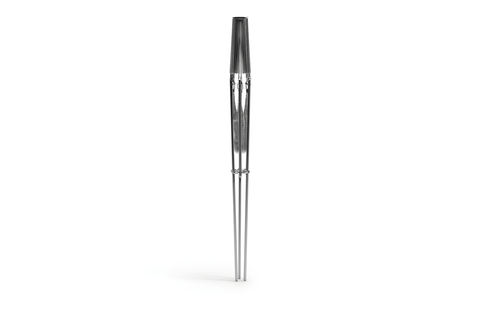 The Grillo's unique folding technique
The project quite simply started with the phrase: How would we fit a barbecue into a tube? The Grillo followed a very hands-on design process, after making a series of maquettes and full-scale models, the geometry was created. Once the first prototype was built, we discovered that it wasn't only beautiful but very functional. The fire hammock allows the fire to be simply lit from underneath with and once collapsed, the grilling surface of the Grillo can be dipped in water and scrubbed.